Many of the countless pipes beneath our homes and streets are very old. Though very durable--typically made of cast iron --these structures are not invulnerable to disruption caused by exterior sources. Roots commonly cause clogs which require professional sewer line cleaning from a professional plumber, like "Knights Plumbing".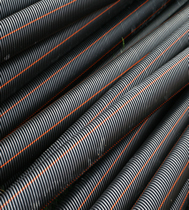 Sometimes, when a tree encroaches on your plumbing, there's little you can do about the tree itself – especially if it's your neighbor's tree. Tree roots can infiltrate your sewer line and break your pipes. If you are having difficulties with your sewer or any other drain line in your home we can help! We employ a variety of state of the art tools and techniques to alleviate your current problem and can provide you with video inspection services which will allow us and you to see precisely what is the cause of the problem.
Regardless if it is roots or broken pipes, our licensed plumbers can help you repair or replace your sewer line.
One type of sewer cleaning method consists of using a special sewer line cleaning solution, which destroys the immediate obstruction and also prevents future problems. Luckily, the means used in this process have become quite advanced, and can tackle a number of common sewer problems.
Knight's Plumbing is a full service plumber in the Houston Bay area that specializes in all your sewer needs. Our qualified staff of professionals offer honest and reliable work at affordable rates. We are guaranteed to determine problem areas and find the best and most affordable solution for your home.